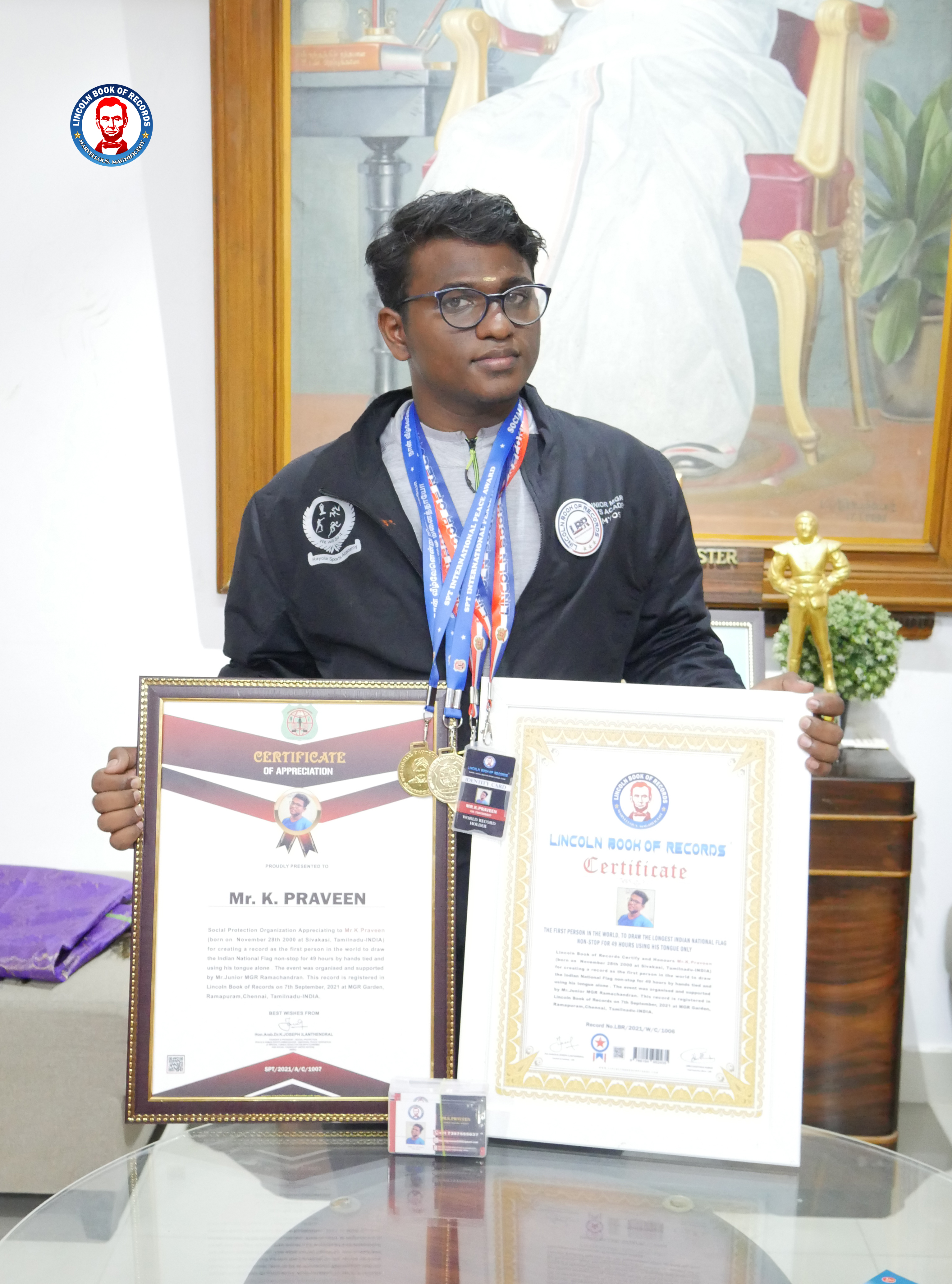 THE FIRST PERSON IN THE WORLD, TO DRAW THE LONGEST INDIAN NATIONAL FLAG NON-STOP FOR 49 HOURS USING HIS TONGUE ONLY
Lincoln Book of Records Certify and Honours Mr.K.Praveen (born on November 28th 2000 at Sivakasi, Tamilnadu-INDIA) for creating a record as the first person in the world to draw the Indian National Flag non-stop for 49 hours by hands tied and using his tongue alone . The event was organised and supported by Mr.Junior MGR Ramachandran. This record is registered in Lincoln Book of Records on 7th September, 2021 at MGR Garden, Ramapuram,Chennai, Tamilnadu-INDIA.
The best way to predict the future is to create it.
- Abraham Lincoln
Glimpses of the Event