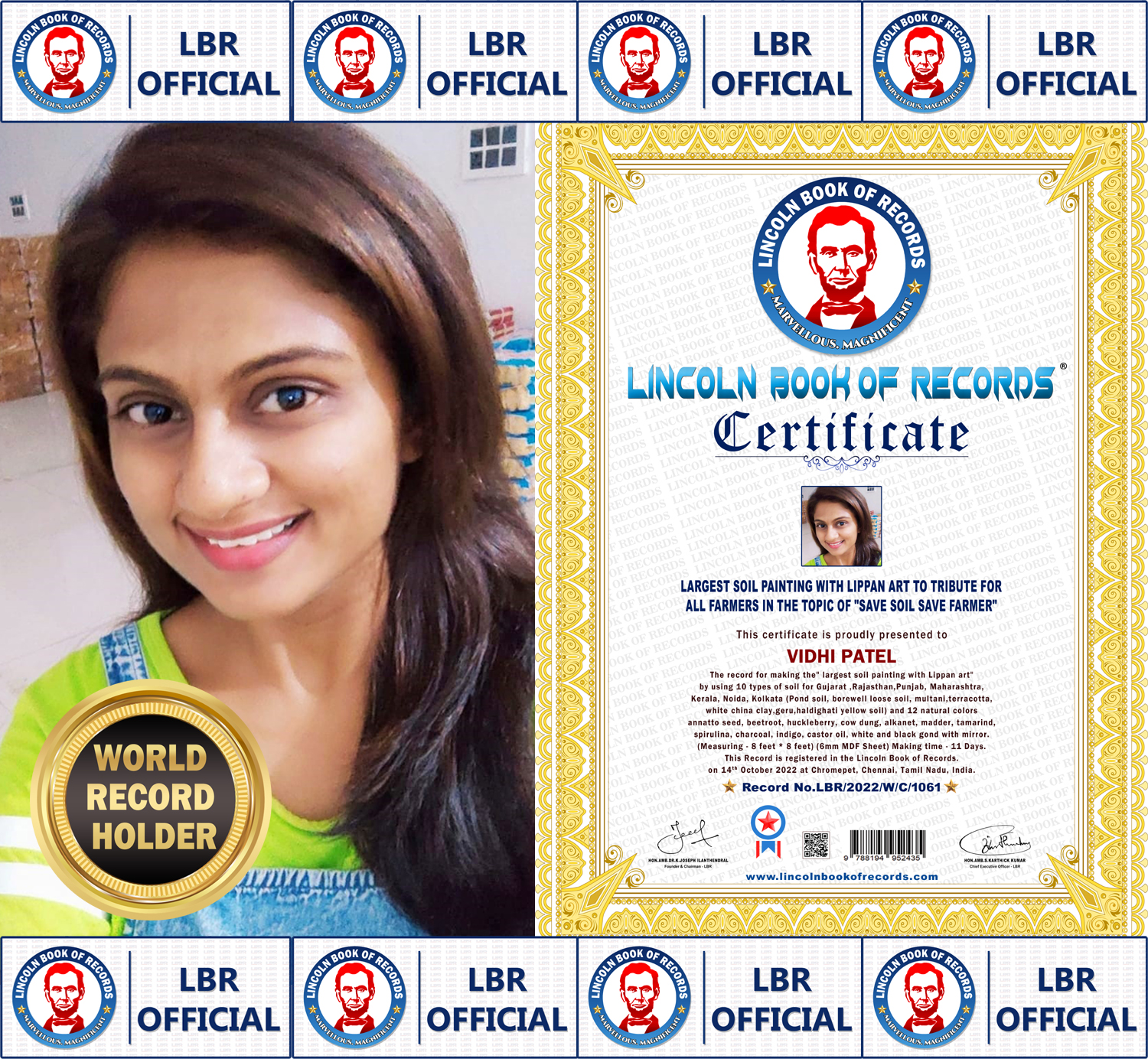 Largest soil painting with lippan art to tribute for all farmers in the topic of "SAVE SOIL SAVE FARMER"
This certificate is proudly presented to VIDHI PATEL The record for making the" largest soil painting with Lippan art" by using 10 types of soil for Gujarat ,Rajasthan,Punjab, Maharashtra, Kerala, Noida, Kolkata (Pond soil, borewell loose soil, multani,terracotta, white china clay,geru,haldighati yellow soil) and 12 natural colors annatto seed, beetroot, huckleberry, cow dung, alkanet, madder, tamarind, spirulina, charcoal, indigo, castor oil, white and black gond with mirror. (Measuring - 8 feet * 8 feet) (6mm MDF Sheet) Making time - 11 Days. This Record is registered in the Lincoln Book of Records. on 14th October 2022 at Chromepet, Chennai, Tamil Nadu, India.
The best way to predict the future is to create it.
- Abraham Lincoln
Glimpses of the Event