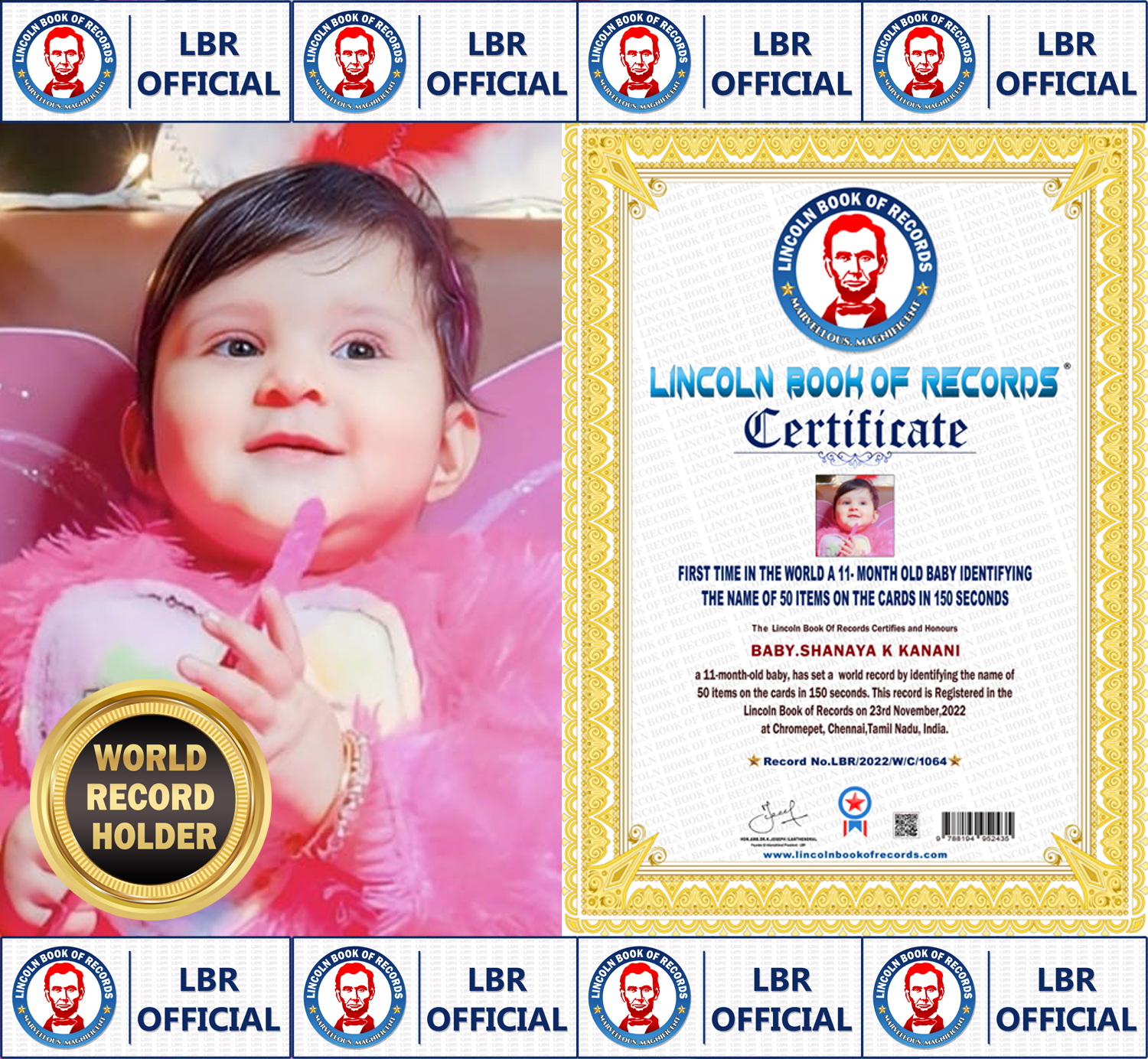 FIRST TIME IN THE WORLD A 11- MONTH OLD BABY IDENTIFYING THE NAME OF 50 ITEMS ON THE CARDS IN 150 SECONDS
The Lincoln Book Of Records Certifies and Honours BABY.SHANAYA K KANANI a 11-month-old baby, has set a world record by identifying the name of 50 items on the cards in 150 seconds. This record is Registered in the Lincoln Book of Records on 23rd November,2022 at Chromepet, Chennai,Tamil Nadu, India.
The best way to predict the future is to create it.
- Abraham Lincoln
Glimpses of the Event