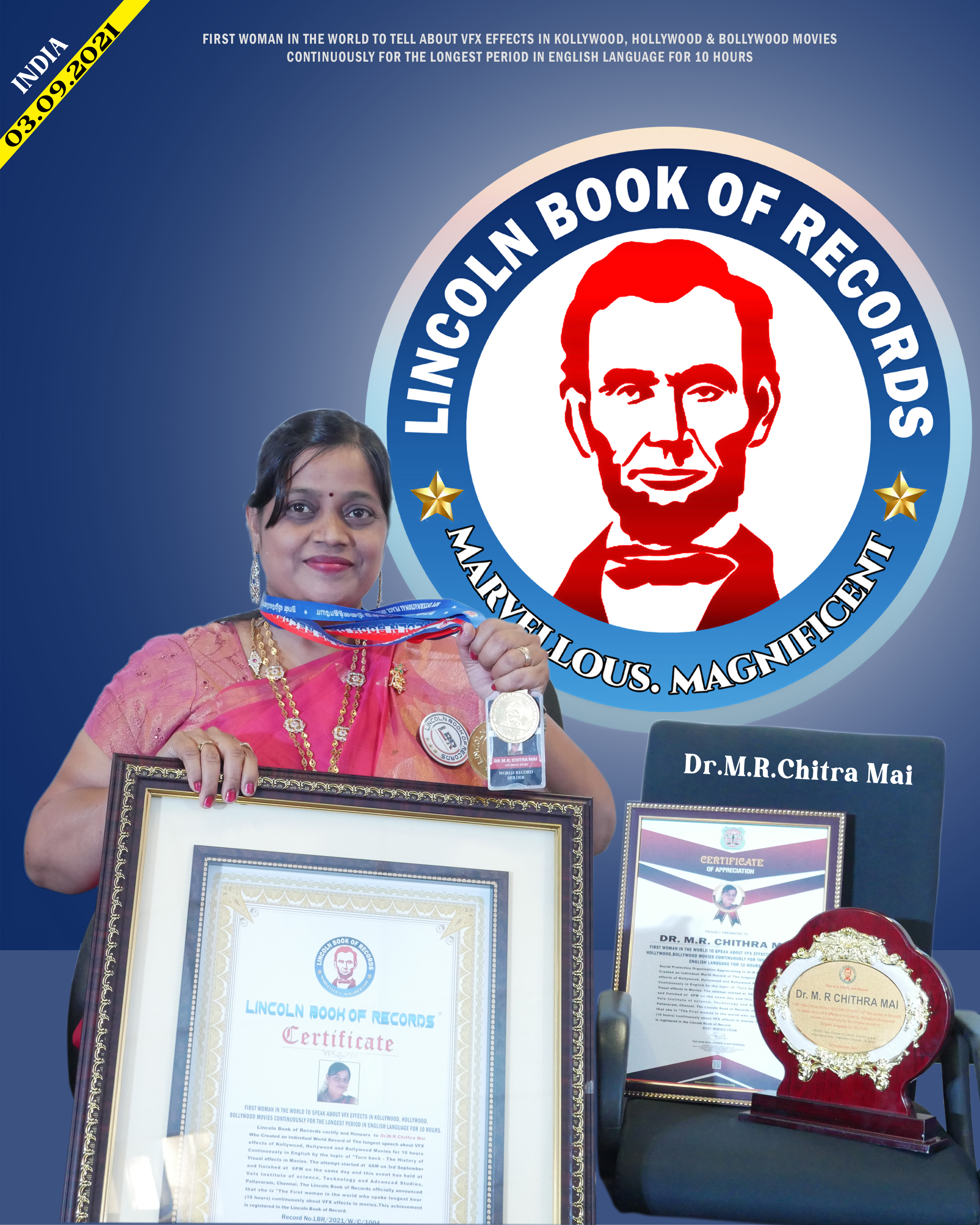 FIRST WOMAN IN THE WORLD TO SPEAK ABOUT VFX EFFECTS IN KOLLYWOOD, HOLLYWOOD, BOLLYWOOD MOVIES CONTINUOUSLY FOR THE LONGEST PERIOD IN ENGLISH LANGUAGE FOR 10 HOURS.
Lincoln Book of Records certify and Honours to Dr.M.R.Chithra Mai Who Created an Individual World Record of The longest speech about VFX effects of Kollywood, Hollywood and Bollywood Movies for 10 hours Continuously in English by the topic of "Turn back - The History of Visual effects in Movies. The attempt started at 8AM on 3rd September and finished at 6PM on the same day and this event has held at Vels Institute of science, Technology and Advanced Studies, Pallavaram, Chennai. The Lincoln Book of Records officially announced that she is "The First woman in the world who spoke longest hour (10 hours) continuously about VFX effects in movies.This achievement is registered in the Lincoln Book of Record.
The best way to predict the future is to create it.
- Abraham Lincoln
Glimpses of the Event