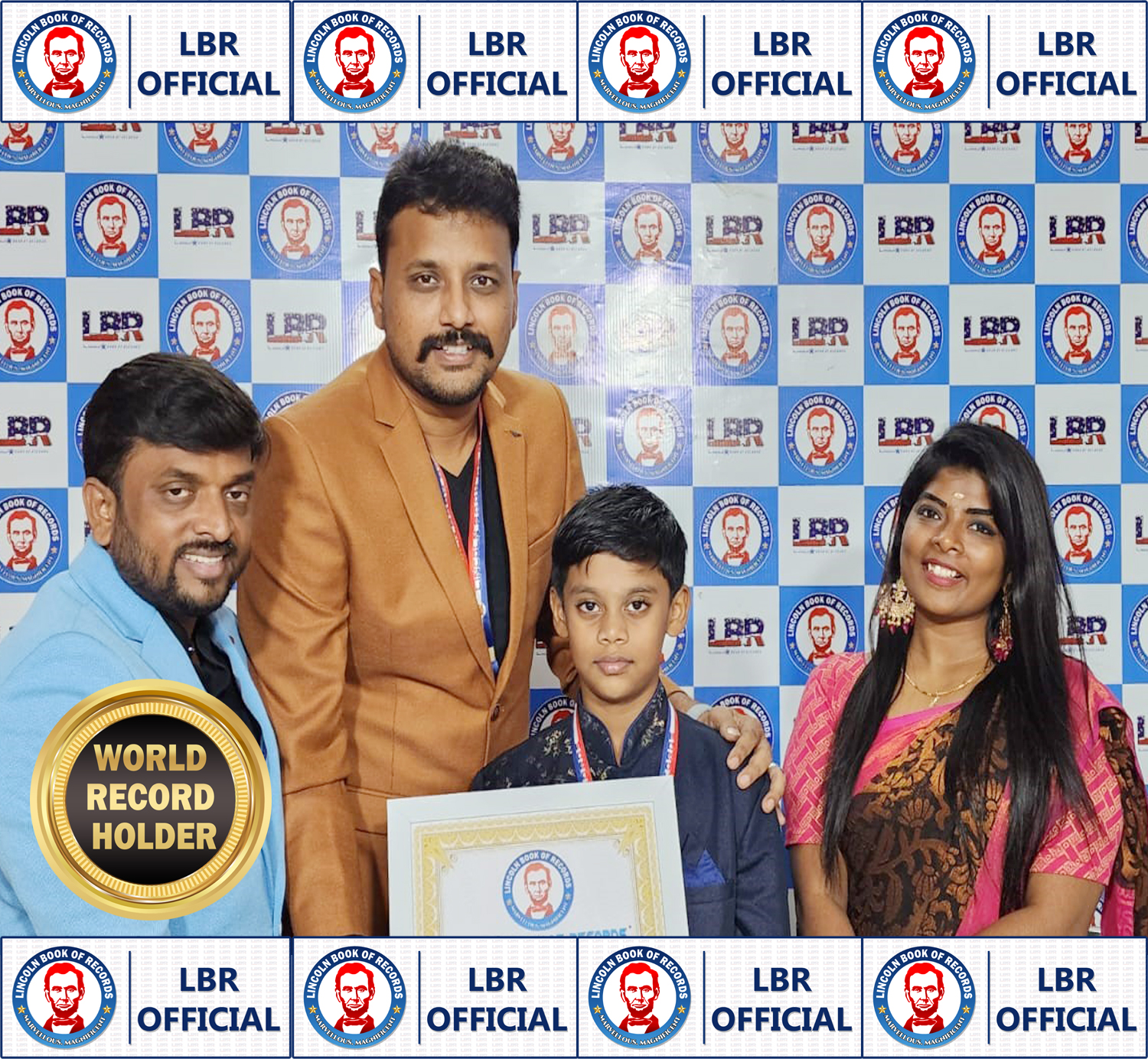 MAKING THE PORTRAIT OF TAMILNADU CHIEF MINISTER M.K.STALIN BY USING RICE AND DAL TO EXPRESS GRATITUDE FOR IMPLEMENTING A BREAKFAST PROGRAM FOR THE GOVERNMENT SCHOOL STUDENTS
This certificate is proudly presented to Master.S.Anish has set a Acheivement by making the portrait of Tamil Nadu Cheif Minister M.K. Stalin by using rice and dal in a short time to thank for implementing a breakfast program for the government school students. This Acheivement is registered in the Lincoln Book of Records. on 12th October 2022 at Chromepet, Chennai, Tamil Nadu, India.
The best way to predict the future is to create it.
- Abraham Lincoln
Glimpses of the Event