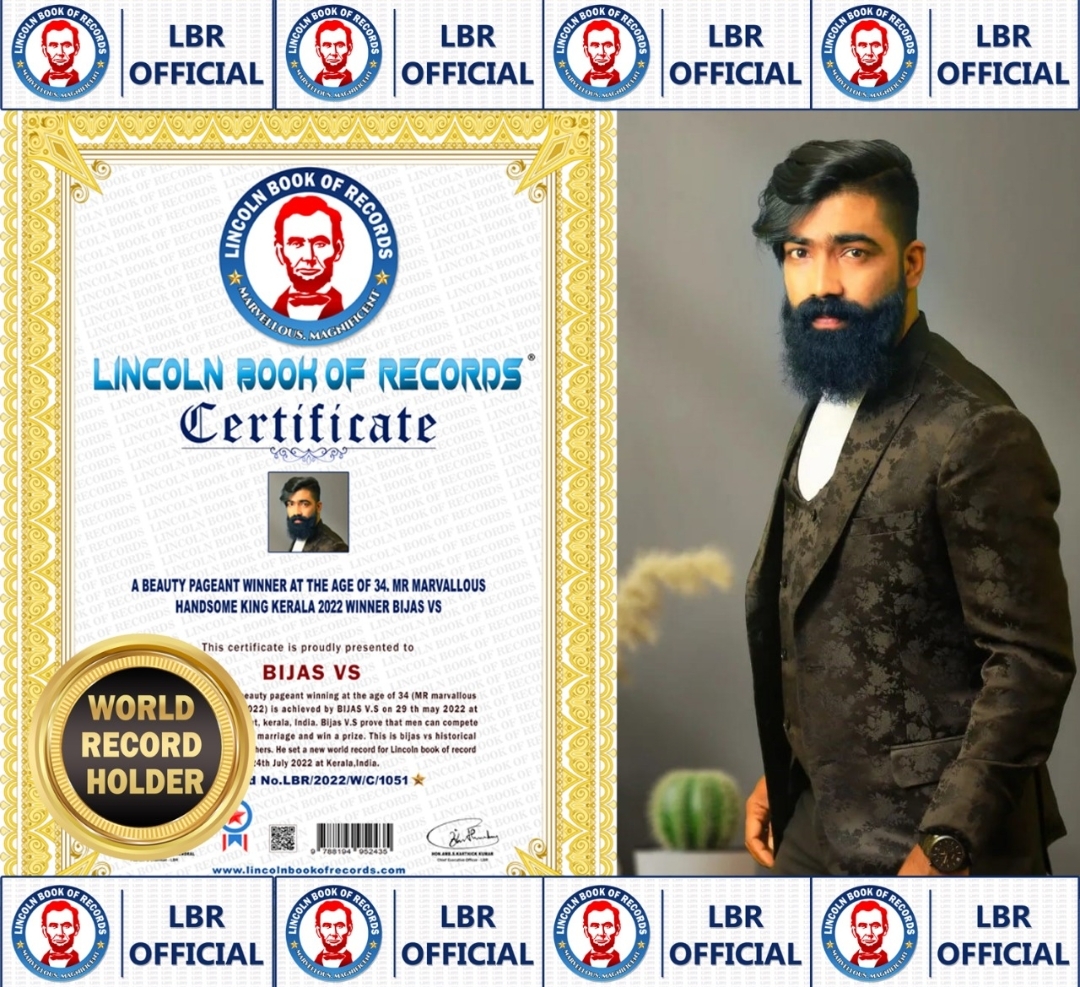 A BEAUTY PAGEANT WINNER AT THE AGE OF 34. MR MARVALLOUS HANDSOME KING KERALA 2022 WINNER BIJAS VS
This certificate is proudly presented to Bijas VS The world record of " A beauty pageant winning at the age of 34 (MR marvallous handsome King kerala 2022) is achieved by BIJAS V.S on 29 th may 2022 at Calicut trade centre, Calicut, kerala, India. Bijas V.S prove that men can compete for a beauty pageant after marriage and win a prize. This is bijas vs historical success and motivation for others. He set a new world record for Lincoln book of record on 24th July 2022 at Kerala,India.
The best way to predict the future is to create it.
- Abraham Lincoln
Glimpses of the Event