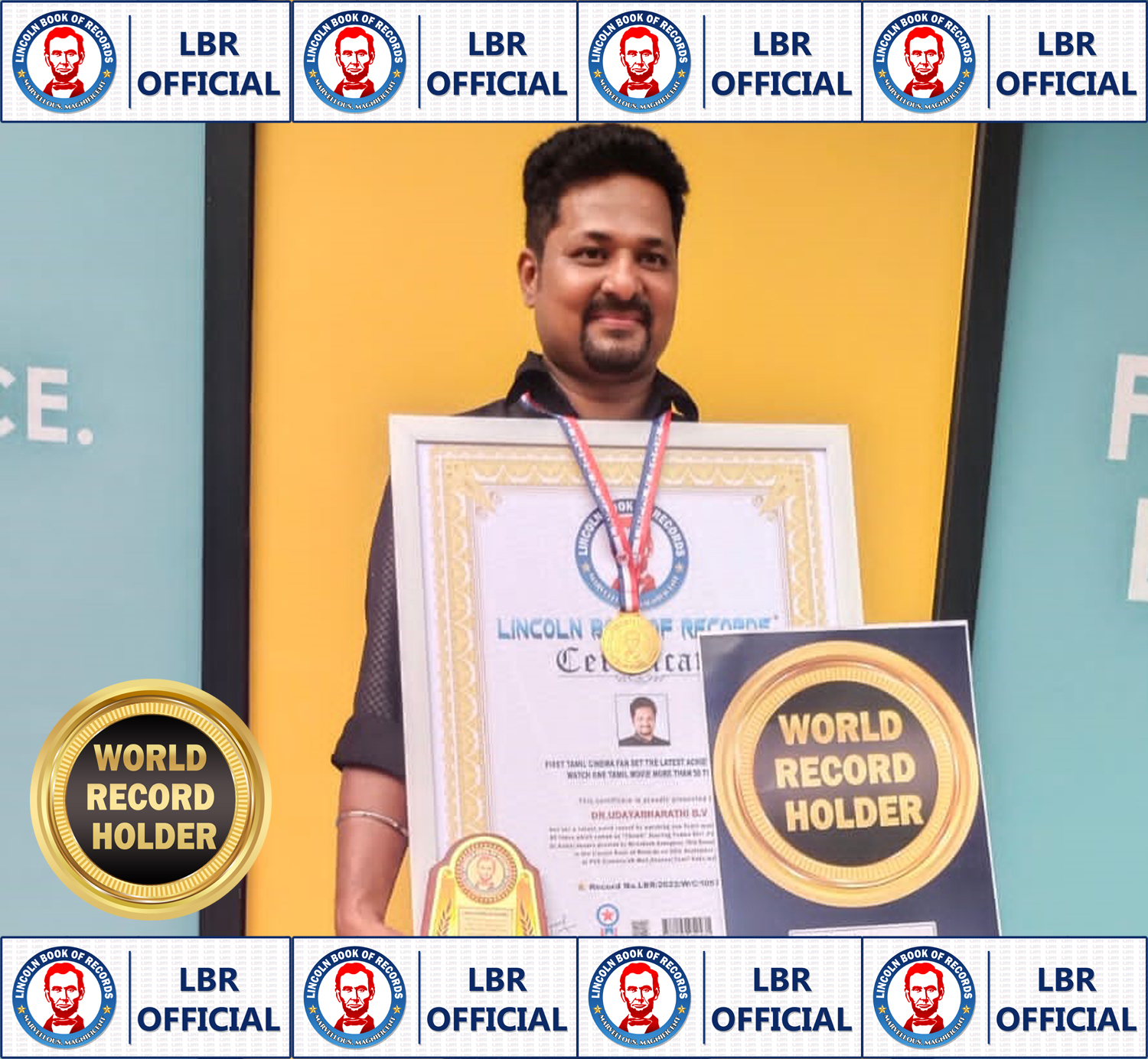 FIRST TAMIL CINEMA FAN SET THE LATEST ACHIEVEMENT BY WATCH ONE TAMIL MOVIE MORE THAN 50 TIMES.
This certificate is proudly presented to Dr.Udayabharathi B.V has set a Latest world record by watching one Tamil movie, more than 50 times which named as "Vikram" Starring Padma Shri ,Padma Bhushan Dr.Kamal Haasan directed by Mr.Lokesh Kanagaraj .This Record is registered in the Lincoln Book of Records on 10th September 2022 at PVR Cinemas,VR Mall,Chennai,Tamil Nadu,India.
The best way to predict the future is to create it.
- Abraham Lincoln
Glimpses of the Event