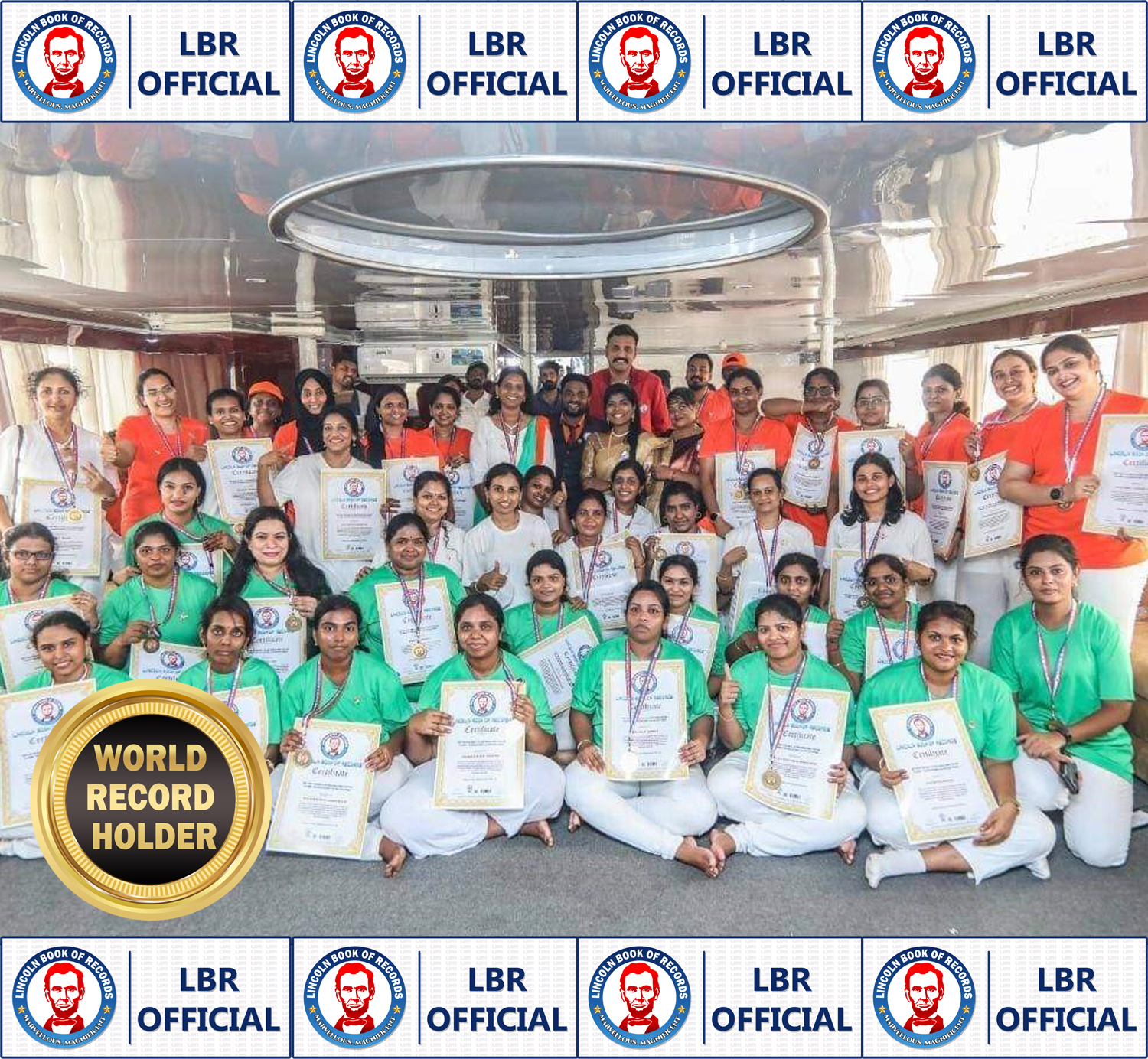 FIRST TIME IN THE WORLD, 100 TAMIL WOMEN JOINED TOGETHER TO FORMAT THE INDIAN NATIONAL FLAG AND YACHT PARADE
This certificate is proudly presented to ROYAL STAR YACHTS has set a new world record by organizing the event with 100 Tamil women (WIT-Where in Tamilnadu Association) living in the United Arab Emirates, by formatting of Indian map and Yachts parade, on the occasion of India's 75th Independence Day anniversary. This record is registered in the Lincoln Book of Records on 14th August 2022 at Dubai Marina,Dubai,UAE.
The best way to predict the future is to create it.
- Abraham Lincoln
Glimpses of the Event