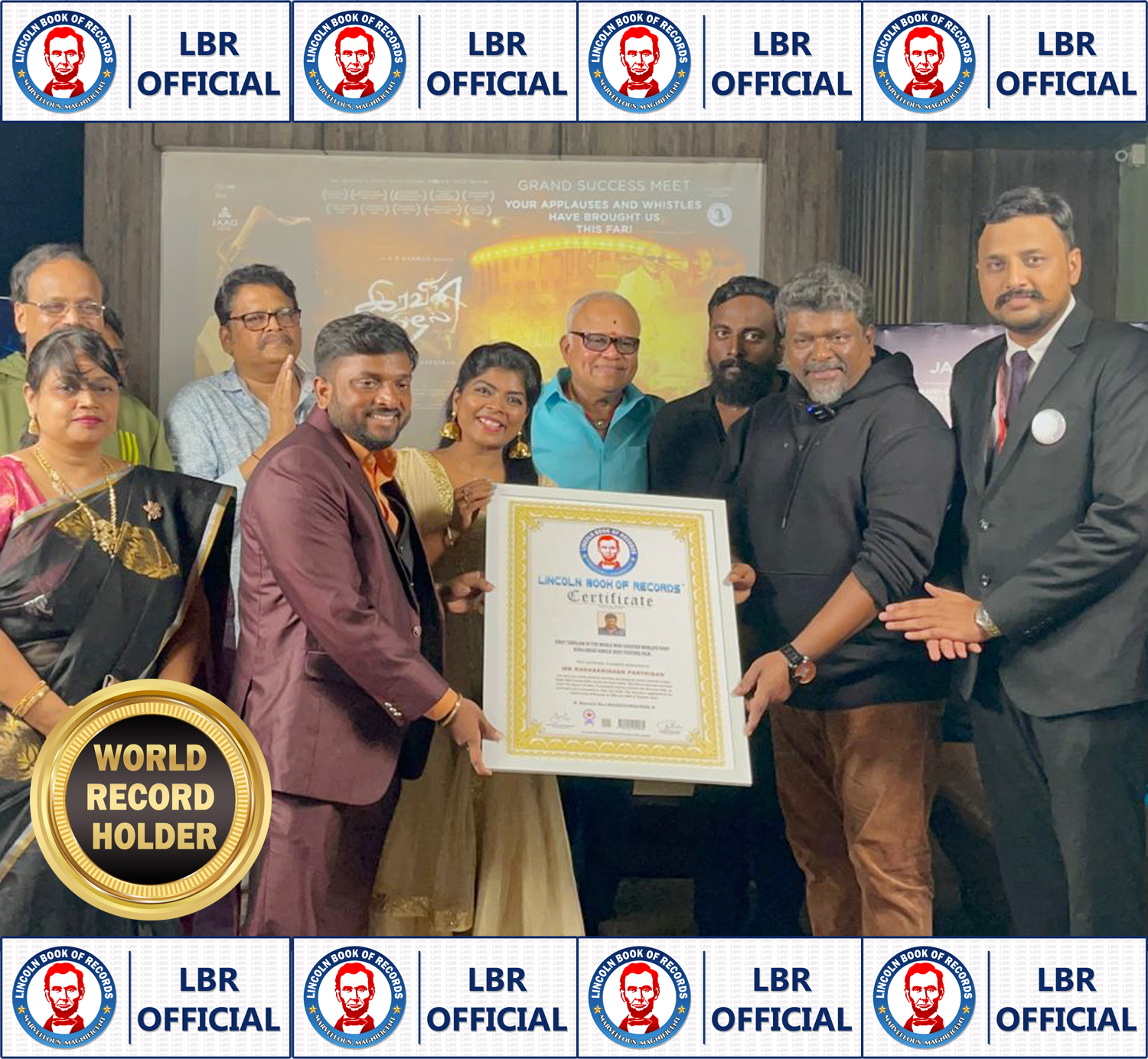 First Tamilian in the world who created world's first Non-linear single shot feature film.
This certificate is proudly presented to Mr.Radhakrishan Parthiban has set a new world record by directing and acting the world's first Non-Linear Single Shot Feature Film ,named as Iravin Nizhal. This film created and produced under the banner of Akira Productions Private Limited and Bioscope USA, as confirmed and announced on 24th July 2022. This Record is registered in the Lincoln book of Records on 24th July 2022 at Chennai, India.
The best way to predict the future is to create it.
- Abraham Lincoln
Glimpses of the Event