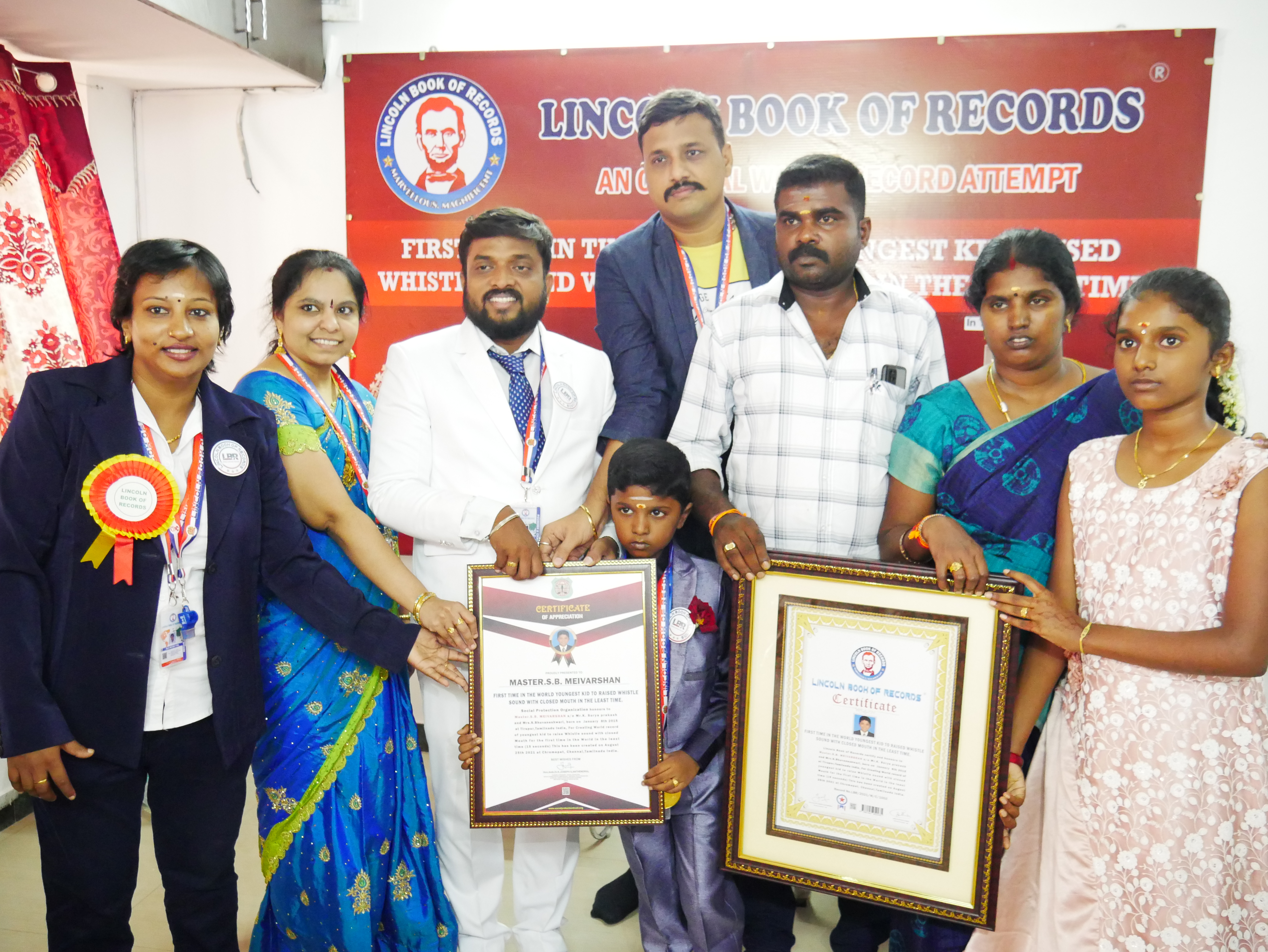 FIRST TIME IN THE WORLD YOUNGEST KID TO RAISED WHISTLE SOUND WITH CLOSED MOUTH IN THE LEAST TIME.
Lincoln Book of Records certify and honours to Master.S.B. MEIVARSHAN s/o Mr.K. Surya prakash and Mrs.S.Bhuvaneshwari, born on January 8th 2015 at Tirupur,Tamilnadu India, For Creating World record of youngest kid to raise Whistle sound with closed Mouth for the first time in the World in the least time (15 seconds) This has been created on August 25th 2021 at Chromepet, Chennai,Tamilnadu India.
The best way to predict the future is to create it.
- Abraham Lincoln
Glimpses of the Event