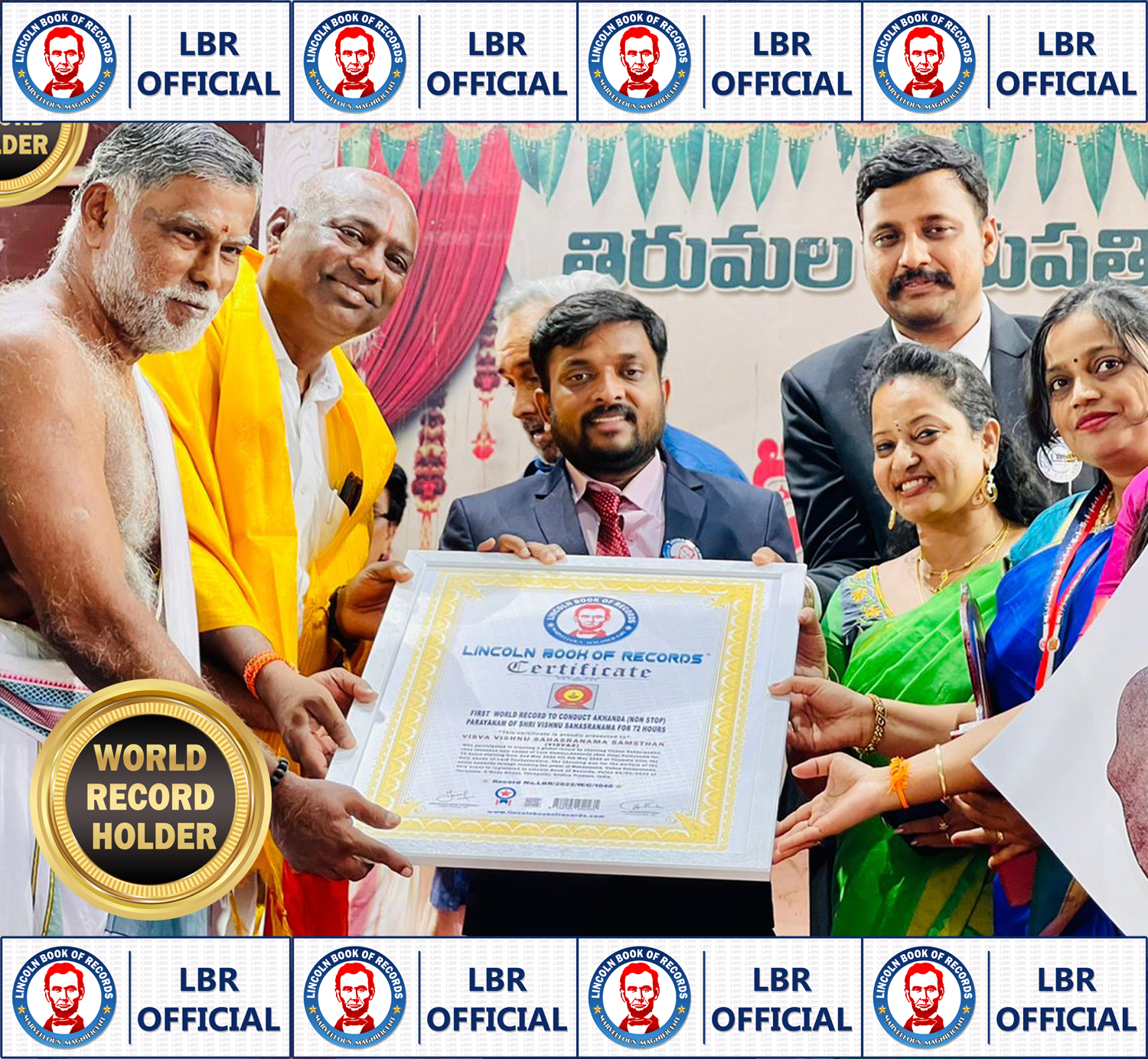 First world record to Conduct Akhanda (non stop) Parayanam of shri Vishnu Sahasranama for 72 hours
Who participated in creating a global record by chanting Vishnu Sahasranama (One thousand holy names of Lord Vishnu),Akhanda (Non stop) Parayanam for 72 hours starting from 2nd May 2022 till 4th May 2022 at Tirumala hills, the Holy abode of Lord Venkateswara. The chanting was for the welfare of the entire humanity through invoking the power of Mahamantra, Vishnu Sahasranama. This event is registered in Lincoln Book of Records, dated 04/05/2022 at Thirumala, S Mada Street, Thirupathi, Andhra Pradesh, India.
The best way to predict the future is to create it.
- Abraham Lincoln
Glimpses of the Event