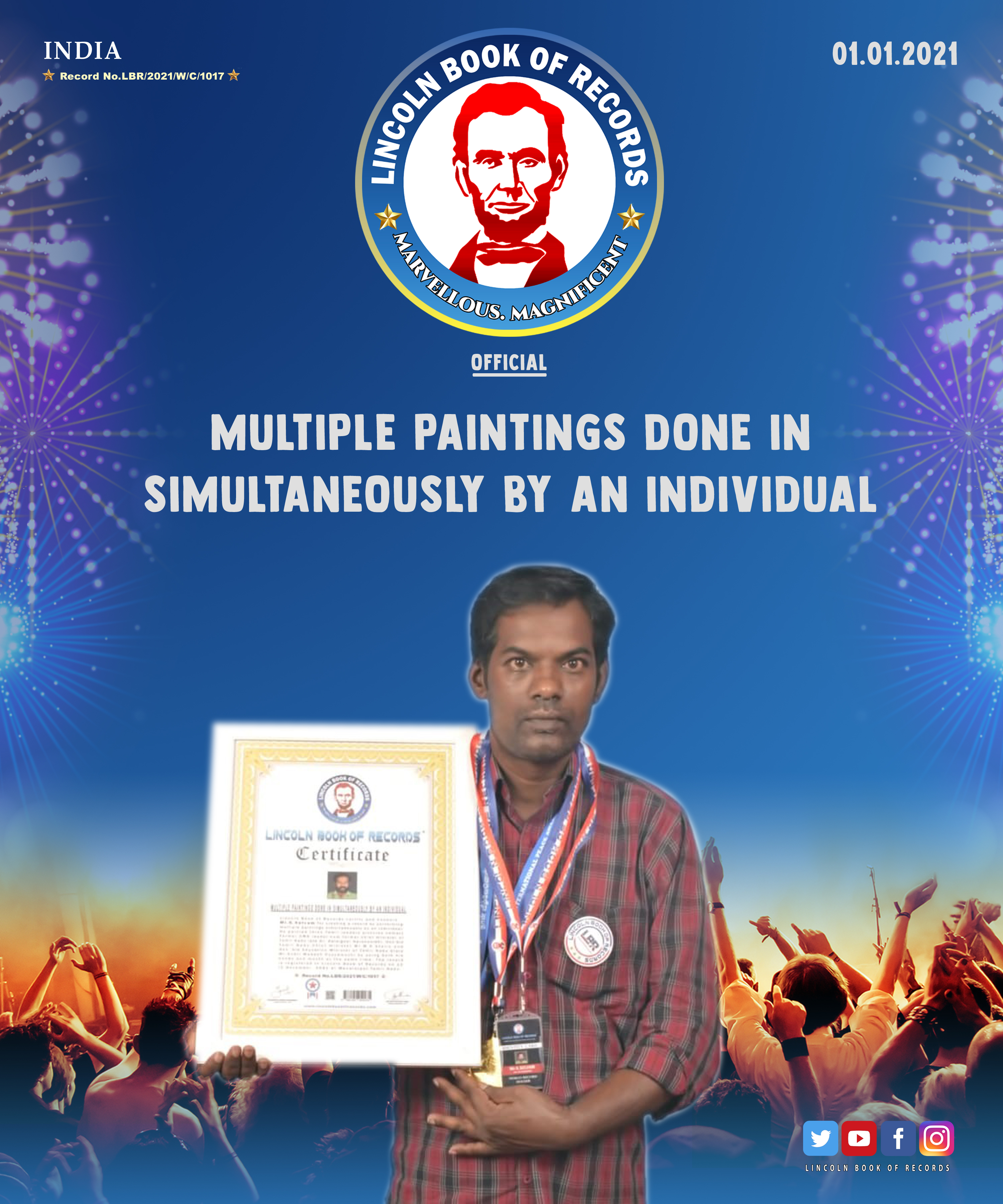 MULTIPLE PAINTINGS DONE IN SIMULTANEOUSLY BY AN INDIVIDUAL
Lincoln Book of Records certify and honours Mr.S.Selvam for creating a record by performing multiple paintings simultaneously by an individual. He painted three Tamil leaders pictures namely Former DMK leader cum former chief minister of Tamil Nadu late Dr. Kalaignar Karunanidhi, Hon'ble Tamil Nadu Chief minister Mr.M.K Stalin and Hon 'ble Education Minister of Tamil Nadu State Mr.Anbil Mahesh Poyyamozhi by using both his hands and mouth at the same time .The record is registered in Lincoln Book of Records on 12 th November, 2021 at Manalurpet,Tamil Nadu.
The best way to predict the future is to create it.
- Abraham Lincoln
Glimpses of the Event