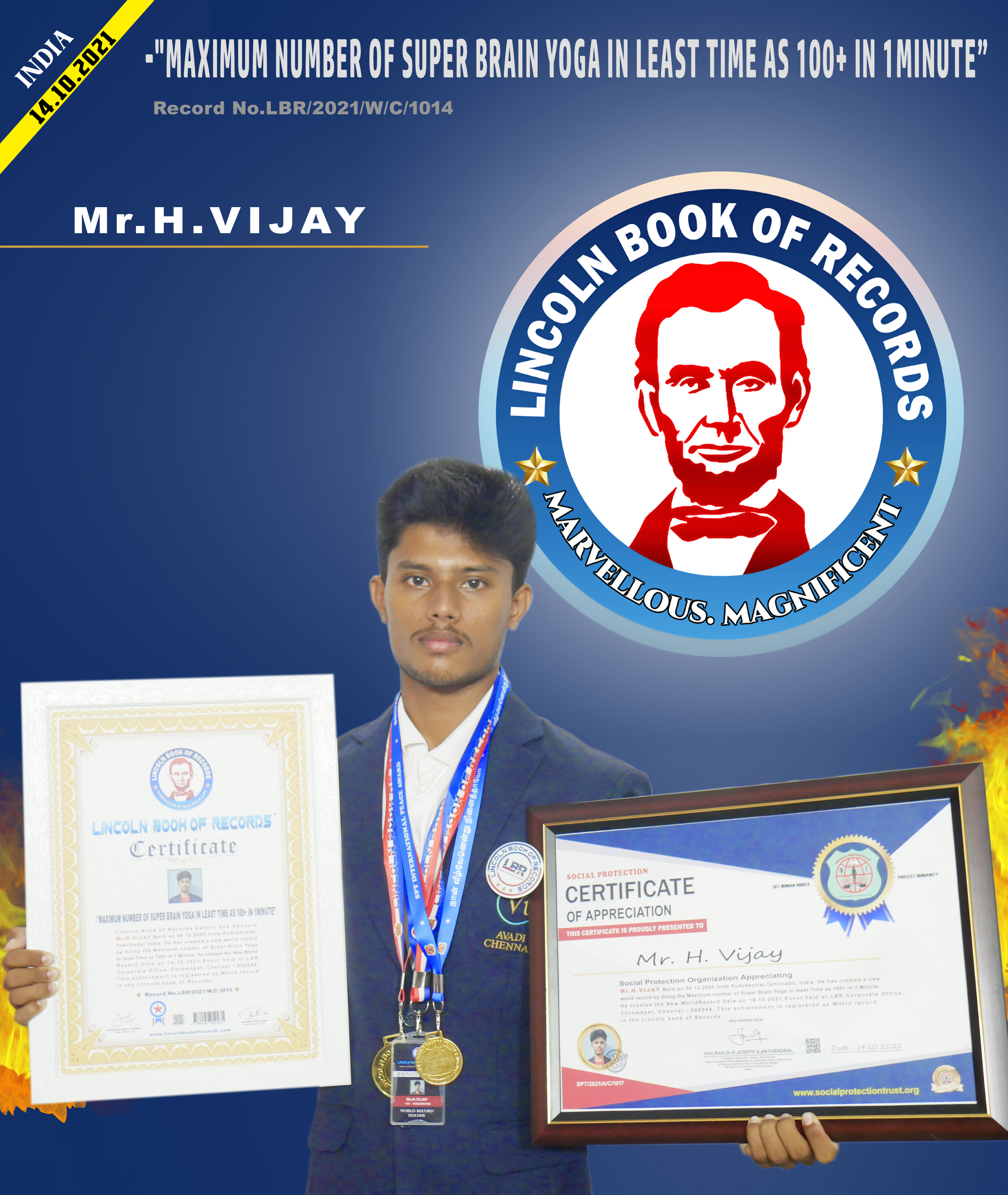 -"Maximum number of Super brain yoga in least time as 100+ in 1minute"
Lincoln Book of Records Certify and Honours Mr.H.Vijay Born on 08.12.2000 from Pudukkottai, Tamilnadu, India. He has created a new world record by doing the Maximum number of Super Brain Yoga in least Time as 100+ in 1 Minute. ( Time : 59 Sec in 115 ) This world record organized by Vidhayin siragugal social welfare association. He created the New World Record Date on 14.10.2021.Event held at LBR Corporate Office, Chromepet, Chennai - 600044. This achievement is registered as World record in the Lincoln book of Records.
The best way to predict the future is to create it.
- Abraham Lincoln
Glimpses of the Event