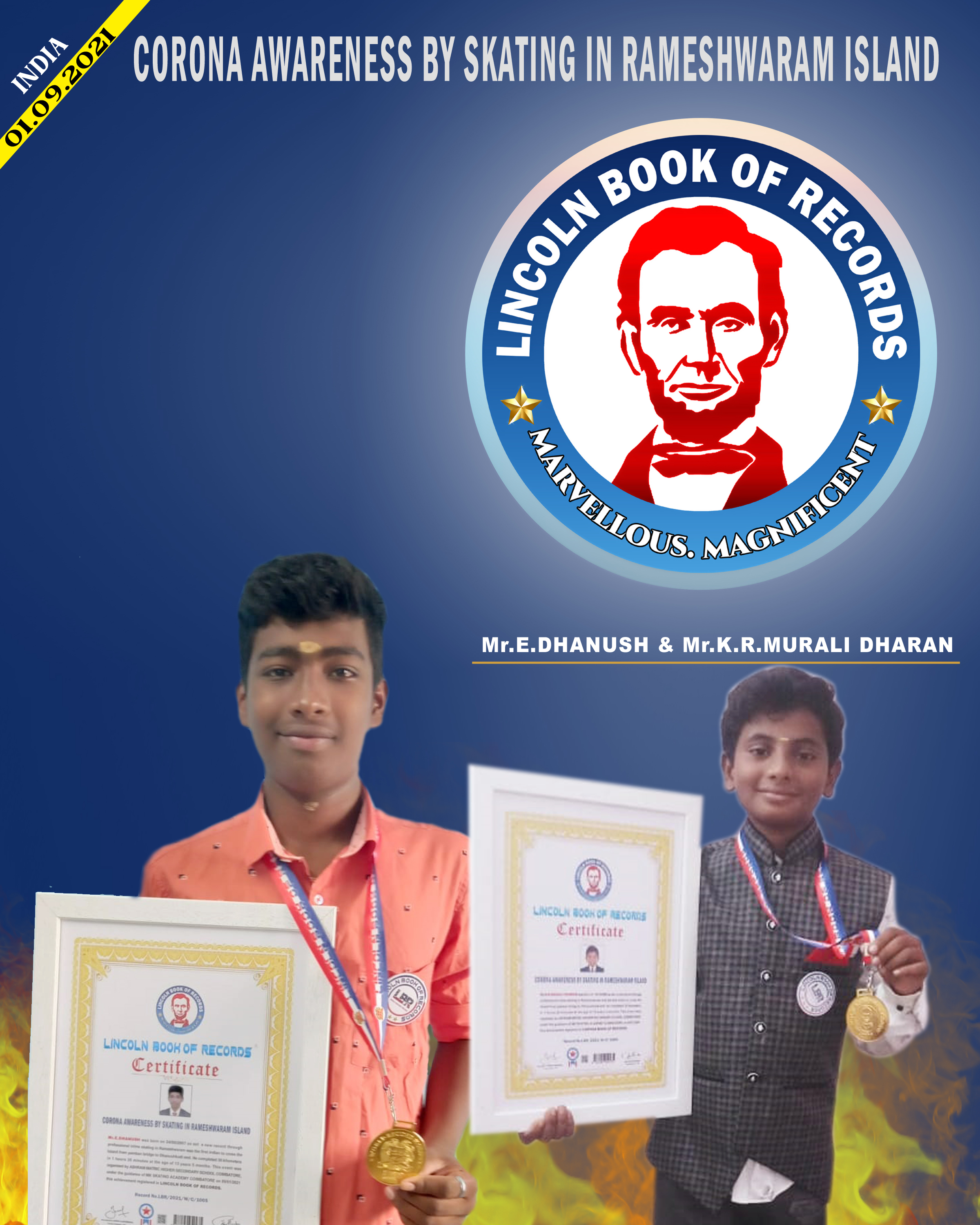 CORONA AWARENESS BY SKATING IN RAMESHWARAM ISLAND
Mr.E.DHANUSH & Mr.K.R.MURALI DHARAN a new record through professional inline skating in Rameshwaram was the first Indian to cross the island from pamban bridge to Dhanushkodi end. He completed 38 kilometers in 1 hours 30 minutes at the age of 13 years 5 months. This event was organized by ASHRAM MATRIC HIGHER SECONDARY SCHOOL COIMBATORE, under the guidance of MK SKATING ACADEMY COIMBATORE on 09/01/2021 this achievement registered in LINCOLN BOOK OF RECORDS.
The best way to predict the future is to create it.
- Abraham Lincoln
Glimpses of the Event